Fact Sheet
Launch Trailer
Key Art and Logos
Description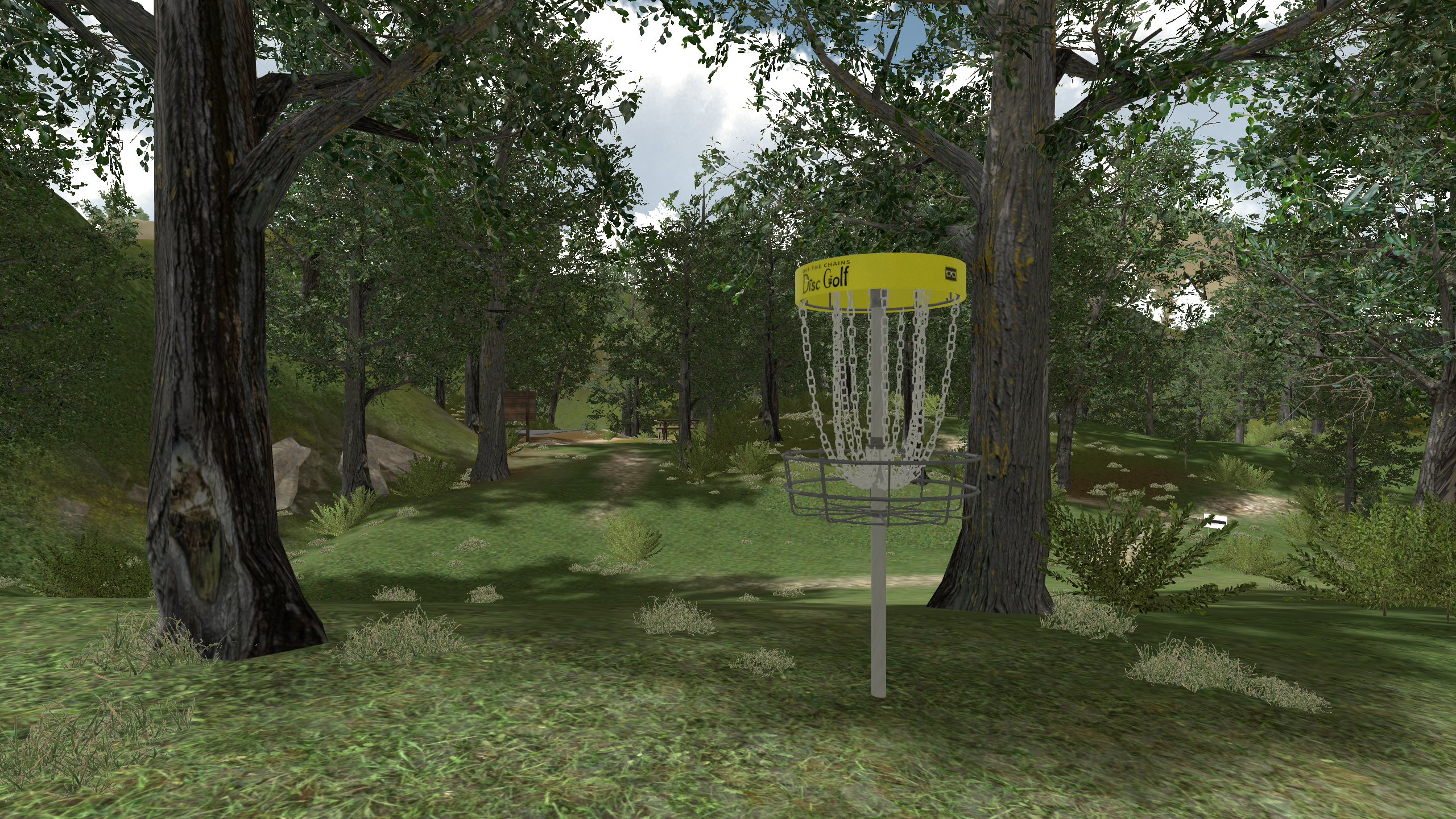 Off The Chains Disc Golf is a lighthearted disc golf simulation developed for VR from the ground up. Play alone or with friends and learn how to become a disc golf pro.
Disc Physics
Both disc golf veterans and newcomers alike will appreciate our realistic disc physics. Each disc has its own rating using a 4-number rating system that will be familiar to disc golf enthusiasts, but easy for newcomers to learn.
Multiplayer
The best part of disc golf? Playing with your friends of course. Enjoy all playable courses with lobby-based private and public matchmaking.
Unlock New Items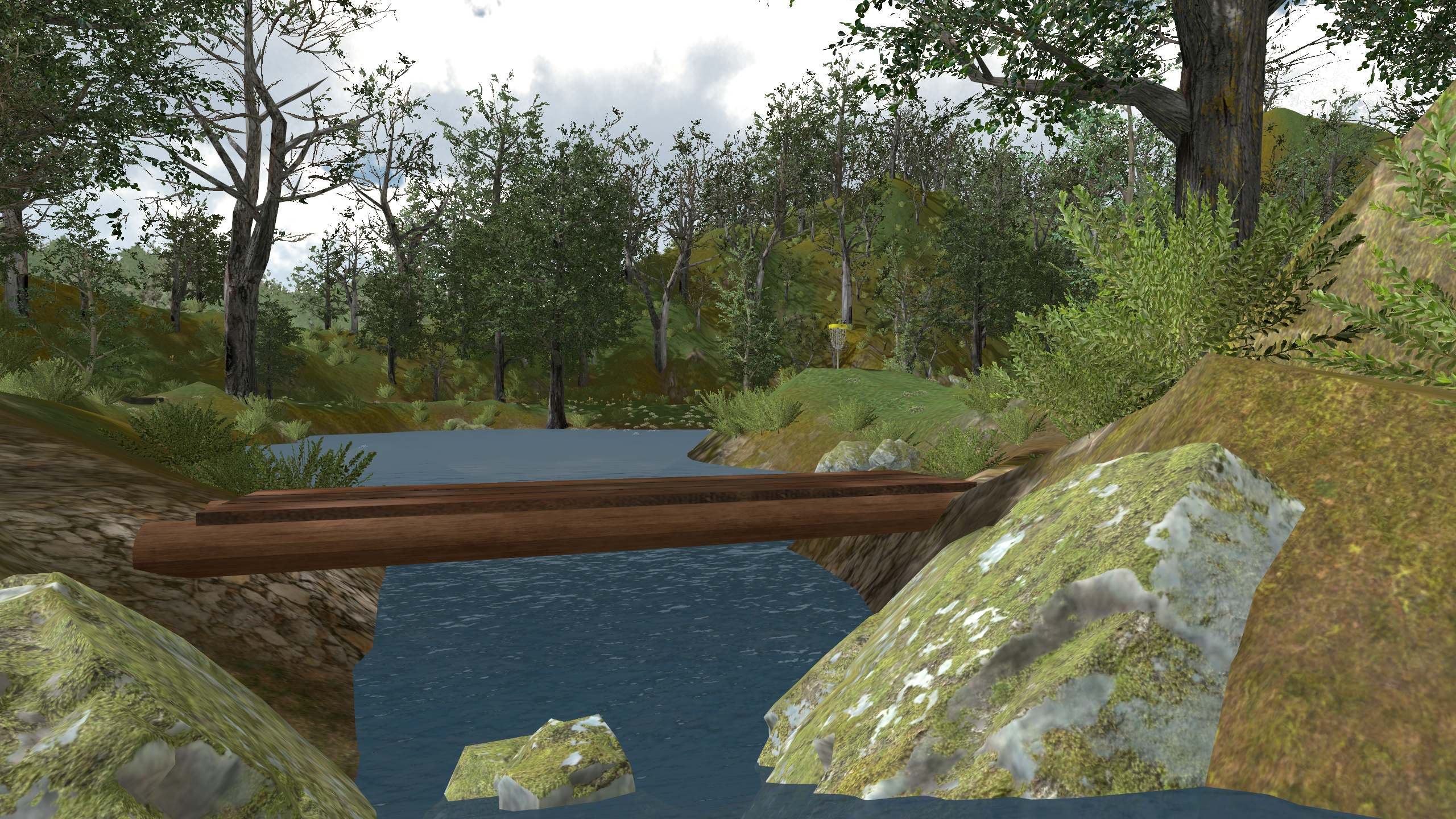 Throughout the course of the game you will earn Chain Link points to unlock new discs. Customize the collection that you want to take with you on your next round.
Take In The Scenery
With multiple beautiful courses with varying biomes you may find yourself stopping to just enjoy the scenery. This simulation is designed to be relaxing and enjoyable, yet competitive!
Features
Play 117 baskets across 7 courses each offering unique environments and difficulties

Easy to learn (even if you have never played real-life disc golf) but challenging to master

Realistic disc flight physics

Discs use a 4 number rating system (speed, glide, turn, and fade)

Multiplayer support to connect with your friends across the world casually, competitively, or just to practice

Discover new discs as you progress through the game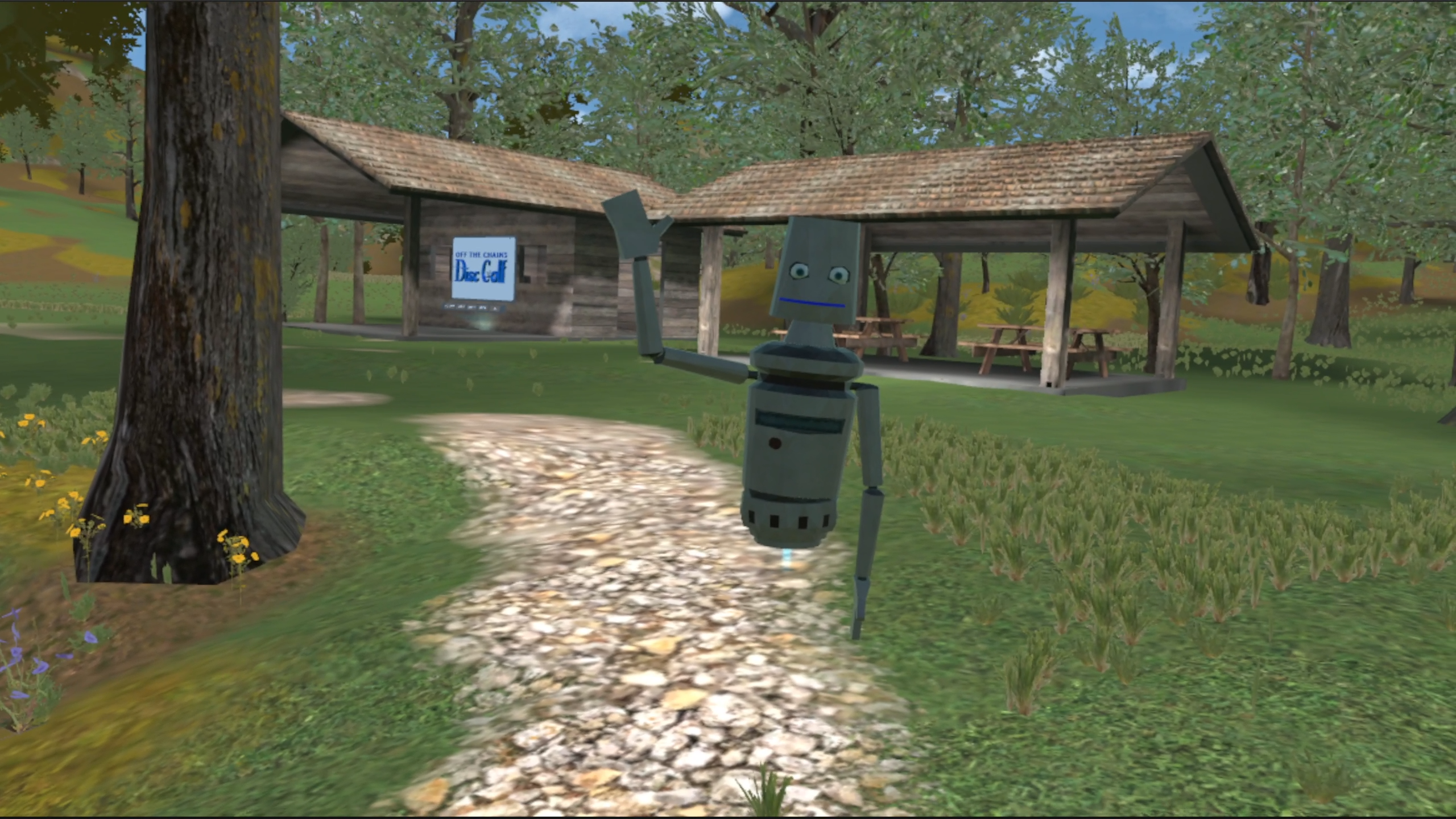 History
Dream Nerdy is an independent game development studio founded in early 2020. We are dedicated to developing games that prioritize the gamer's experience and immersion.
We started development of OTCDG roughly two years ago for VR. At the time there were not any VR disc golf games and we knew we wanted bring everyone this experience. There is something really magical about being fully immersed and lining up your shot like you do in the real life sport. We continue to fine tune our physics implementation and aim to be the best Disc Golf game around with a captivating world, a fun progression system and multiplayer features.
Why "Dream Nerdy"? Everyone is Nerdy about something - you've got a passion, and we think you should dream big with it.